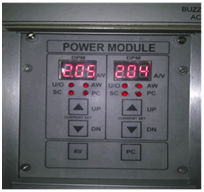 Digitally Controlled Anti Fouling System for Ships (DAFS)
This system is used in all the ships/boats to prevent the internal pipelines getting clogged by the marine organisms.
Existing system were less efficient and uses older generation controls.
This new design is fully digital and has fully digital programmable power supply for the system working.
Increased efficiency and  less expensive and more than that less complex with fewer boards.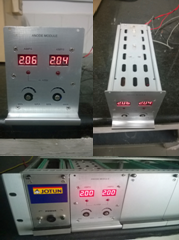 Marine Growth Prevention Systems (MGPS)
This product was developed to replace an expensive Imported product with an indigenized version.
The product is a drop-in replacement for the existing imported version in the ship.
Uses Digital Control technology for the control of current with state of the art PWM based Single Chip design.
Cost reduction by almost 50%.
System efficiency increased from 50% to 80% saving power, size reduced by 2/3rd the original size.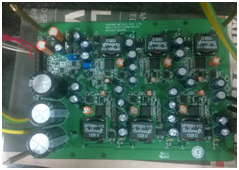 Low Ripple Mil Grade Power Supply
Unique (Patent Applied) DC voltage- controlled Power Supply with 0.1% ripple for Naval Application.
Small foot print with configurable Ripple Filter.
Output Voltage : 1.2 – 10 Volts.
Output Current :25 Amp.
Control Voltage: 0-2.5V.
Output Ripple : 0.1%.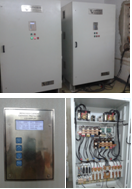 High Wattage FPSO System
ICCP System for Floating Production Storage and Offloading  system.
Protection current in the range of 900 Amps and 1300 Amps.
Intelligent Synchronization Design for high current output.
Multiple Reference Cell Support.
Advanced Control Algorithm for optimal control.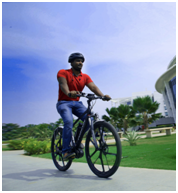 Connected Cycle Controller System
Central controller developed for a Assisted Electric Cycle.
Controller based on a 8 bit processor with Bluetooth connectivity.
Runs patented algorithm for different terrains and heart conditions.
Can be paired to Mobile application or direct cloud based on need.