Introduction to Electronic Packaging
Unconventional guide to Electronic Product Design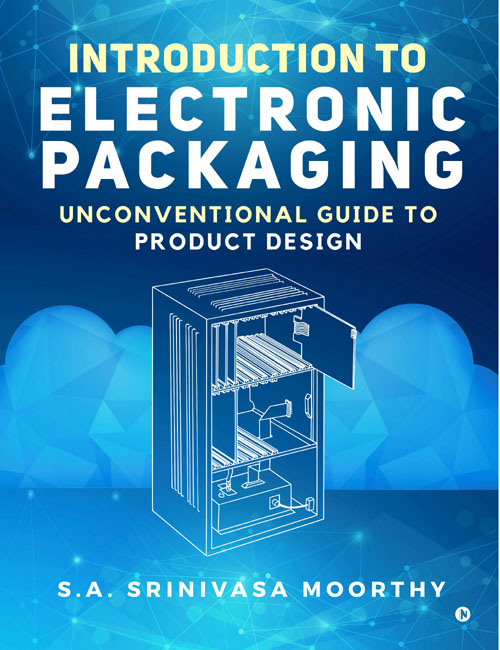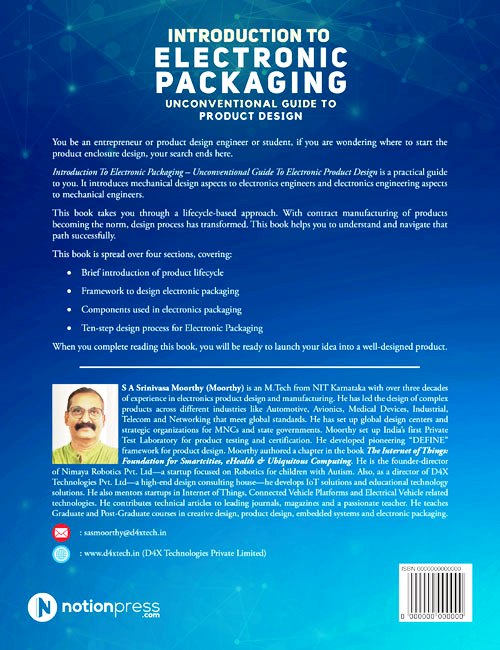 This book will address the basic needs of an electronic product designer immaterial of his specialization. As the title suggests it a basic guide a starting point to understand "Electronic Packaging" or simply how to design the enclosures for electronic products. Remember an electronic product has much more than a simple enclosure design. With electronic product manufacturing – shifting to outsourced manufacturing proper electronic packaging is a must for successful product design. The book format itself is different.  It teaches the packaging in the product development flow. So if you are a practicing engineer you will love this
This book has 4 sections covering Electronic Packaging.
Section 1
This section takes you through the electronic product life cycle. This is a must in the age of outsourced manufacturing. Demystifies how outsourcing works 9at a high level)
Section 2
Introduces user to the process of Electronic Packaging, its characteristics. It also introduces to workflow Framework called SCoPE developed by me for evaluating the product's electronic Packaging Needs
Section 3
Introduces user to the components used in the electronic packaging covering most of the packaging related components and their characteristics. It also has design tips for each of the components)
Section 4
Introduces to the design process of Electronic Packaging Design and discusses ten critical processes of Electronic Packaging design covering;
Ergonomics
User Interface
Enclosure Design
Thermal Design
EMC/EMI Design
Cable & Harness Design
Sub System Assembly
Designing for Environment (Green Design)

This book introduces these topics and gives insights to understand the importance of electronic packaging. This book is the result of my 30+ years of experience and I hope will help the designers.